Hi guys
(very) Long time no see. Hope everyone is fine.
I saw this and thought immidiately at my buddy Brad. Thought he might be interestered in this next time he will get this instead of upgrading his puter: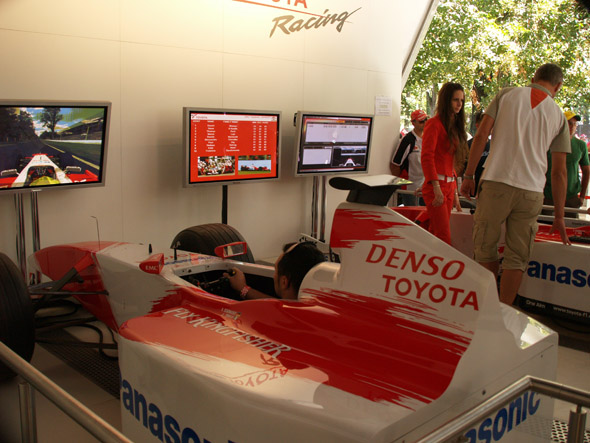 Isn't it awesome??? I think it is! The picture is taken by a danish dude who attended the race at Monza last year and Toyota had taken this gear with them so fans could try this game simulator... and it has of course PS2 gear. Wow, huh Brad?